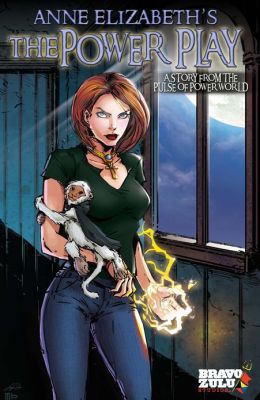 Yesterday's word was

Wai Nomi
Pearl Water .... Pearl Harbor.
It is often referred described with the Hawaiian phrase:
no ka oi
A superlative adjective, the best, to follow the noun.
Pearl Harbor is the home port

no ka oi.
Anne Elizabeth is

hoaloha no ka oi

- the best friend to military families and the romance world. You may know her as the author of

A SEAL AT HEART

. You may know her as an RT columnist for comics, manga, and graphic novels. The guys from

THE BIG BANG THEORY

know her as the creator of

Tia Stanton

in the

Pulse of Power

series - her graphic novels are often displayed in the comic store on the show. And those guys are scientists!
cbs.com
I am giving away a print copy of Anne Elizabeth's latest release,

THE POWER PLAY

:
Meet Tia Stanton, a Greenwich gal with too much money and too much magical power. She struggles to rein in her power and use it for the forces of good. There are literally hundreds of big, bad nasties after her. They all want to possess her magic. But the one who scares her the most is an ancient demon who is forcing her to fight. Tia is determined to stand on her own two feet. That means finding answers without getting caught. It's all about control, and whether good or evil will win. Destiny...is a choice.
In Book 3 of the PULSE World, Tia and Witt have become engaged. As they plan their wedding within the vast sentient supernatural store all kinds of problems arise. Murder. Mayhem. And, a twisted plot to frame Witt. It's up to Tia to untangle the mystery.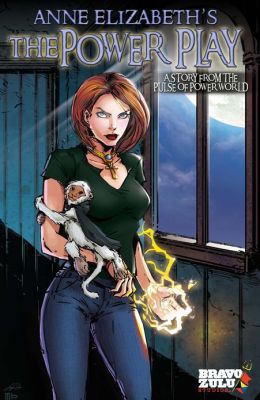 To enter the giveaway,
1. Leave a comment about a person, place, or thing that is

no ka oi

to you. For me, Bellows no ka oi - it is the best beach on Oahu!
2. Comments are open through Saturday, January 26, 10 pm in Hawaii.
3. I'll post the winner on Sunday, January 27.
Mahalo,
Kim in Hawaii
To learn more about Anne Elizabeth and her books, check out her website at

anneelizabeth.net

.