The Hawaiian word of the day is
Le'ale'a is having an amusing time.
I had a

le'ale'a

dinner with romance author

Lindsay McKenna

during her visit to Oahu. Lindsay is a Navy veteran from a family of Navy veterans. I asked her why she became a romance writer. Lindsay replied that her experience during the Vietnam War inspired her to write about military personnel. From her bio (at this

link

),
She is known as the "Top Gun of Women's Military Fiction."
McKenna originated the military adventure/romance genre in 1983 with Captive of Fate (Silhouette Special Edition/Simon and Schuster/Silhouette).
Lindsay reminded me that we are our own happy ending. If we embrace life, including the challenges, we can achieve our dreams. I am blessed to have spent this time with a romance legend!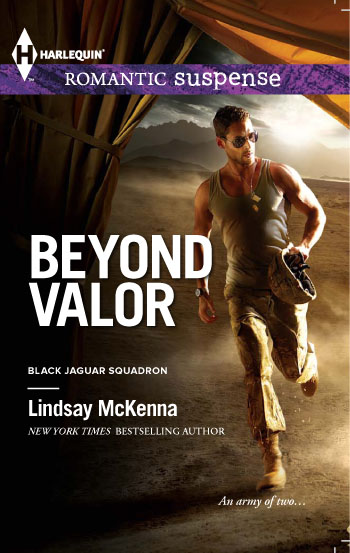 Thanks to Nat at Reading Romances for hosting the

Happy Endings Giveaway Hop

- check out her blog at this

link

. I am giving away a copy of Lindsay's upcoming book,

BEYOND VALOR

, available January 23:
"

You make me forget everything else."

Luke Collier knows his duty. A marine corps combat medic, his job is to save lives—not satisfy his own desires. Megan Trayhern is his corpsman, but the beautiful redhead can't be anything more. Luke has already given his heart once, and he understands the toll the corps can take on a woman, on a romance…on a marriage.

Megan has her own mission. While she doles out medical care in the nearby village, she's also gathering intel. It's a dangerous assignment that the onetime military brat undertakes without fear. She needs to focus—and be careful—and the growing passion she feels for Luke can only put them both at risk. Honor binds them both, but the heart gives its own orders….
Winner can choose print or electronic copy. To enter the giveaway,
1. Leave a comment about a happy ending you experienced.
2. Comments are open through Saturday, January 26, 10 pm in Hawaii.
3. I'll post the winner on Sunday, January 27.
To learn more about Lindsay and her books, check out her website at

lindsaymckenna.com

.
I shared with Lindsay that I often find peace at Ka'ena Point.